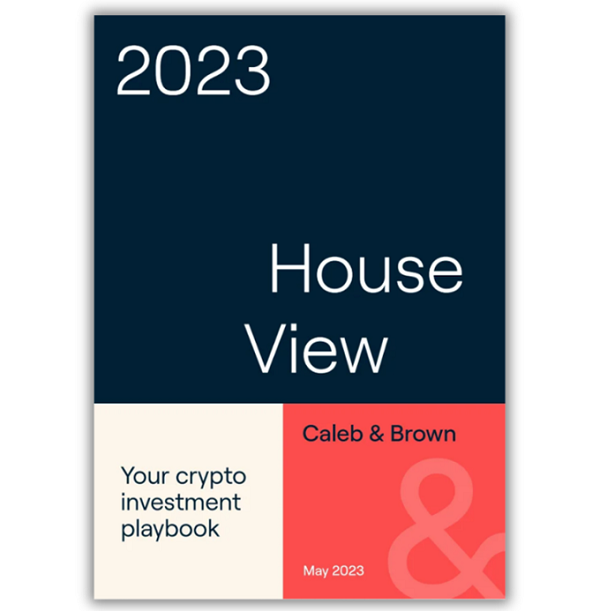 Caleb & Brown launches inaugural House View research report, providing insights for crypto asset investors
Caleb & Brown, a leading provider of comprehensive cryptocurrency brokerage services, has released its highly anticipated inaugural House View research report. This report offers valuable insights, thought-provoking analysis, and comprehensive views to help clients unlock the potential for greater returns in the dynamic world of crypto assets.
With the rapid growth and increasing complexity of the cryptocurrency market, investing in digital assets requires informed decision-making. Caleb & Brown recognises the importance of providing clients with the right information to make educated investment choices. The House View is a testament to the company's commitment to crypto education and empowering investors with valuable knowledge.
The House View draws on the extensive expertise of Caleb & Brown's team of professionals who have over a decade of combined experience in both traditional and crypto investing. Their combined knowledge and deep understanding of the market enable them to offer timely and actionable ideas that can enhance investment strategies.
Tommy Rogulj, Portfolio Manager and Head of Research at Caleb & Brown, expressed his excitement about the launch of the House View research report, stating, "We are thrilled to present our inaugural House View report to our clients and the broader crypto community. This report embodies our dedication to providing comprehensive insights that can help investors navigate the exciting and ever-evolving world of crypto assets. We believe that with the right information and analysis, our clients can make informed decisions and capitalise on the vast potential of the crypto market."
Caleb & Brown encourages clients and crypto enthusiasts to download and explore the inaugural House View research report. The company's team of crypto brokers is also available to provide personalised guidance and assistance to clients who seek further support in their crypto asset investment journey.