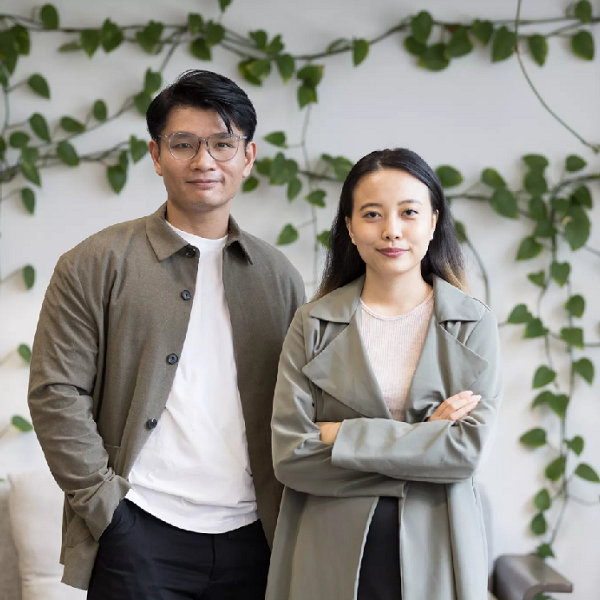 Buy-to-earn fintech Hello Clever achieves over-subscribed A$4.5 million in seed funding
A buy-to-earn ecosystem and the first payment platform in Australia to offer PayTo pre-authorised payments, Hello Clever has raised an AUD$4.5 million seed funding capital raise, led by Vectr Fintech Partners with participation from CrossFund, Yolo Investments, Magnivia Ventures, Son Tech Ventures, Boson Ventures and notable angels such as Ken Cheung (former Founding Head of Asia Pacific – Facebook and Instagram and Co-Founder of OurSong with John Legend), Daniel Johnson of Mercurien Insurance and Bosco Tan.
Launched in early 2022 by high school mates turn Co-Founders Caroline Tran and Gavin Nguyen, they are set to build a team of developers and designers to bring the Hello Clever vision to life.
Co-Founder and CEO, Caroline Tran said that Hello Clever was designed to support Aussie millennials and generation Z to track their income and spending, while using their own money to make payments as an alternative to credit-based Buy Now Pay Later (BNPL) services.
"Hello Clever is the first Australian buy-to-earn platform designed with the customer in mind. Through its real-time payment API, which is an instant payment solution powered by the New Payments Platform (NPP), PayTo and PayID, Hello Clever provides real-time cash back for customers and allows users to be clever with their spending, tracking it across multiple bank accounts in real-time," said Caroline.
"Achieving more than AUD$4.5 million in seed funding allows us to grow and scale our product offering, ensuring we provide the support to as many users as possible to achieve their financial goals."
Launched earlier this year, today Hello Clever has more than 30,000 active users and has built partnerships with industry leading tech solutions providers and financial institutions. These include the NPP and over 70 banks, as well as 1,010 retailers including well-known brands like AMH Hair & Beauty, Skeyndor, The North Face, Under Armour, Lee Jeans, Timberland, and T2 Tea.
In July 2022, Hello Clever became the first Australian payment gateway to support PayTo secure pre-authorised payment technology. As an ecosystem, Hello Clever has been designed to make fast payments (PayTo, PayID) possible for retailers.
Hello Clever utilises open banking, fast payments, and AI technologies to put together an end-to-end experience for young people around shopping, payments, earning, and manage spendings. With Hello Clever, young people can find the best merchants for their needs and be sure that their spendings earn them rewards later, while merchants can unlock new customers from our ecosystem and securely transact with reduced fraud and chargeback.
"With PayTo, payments are now secured at bank level, meaning our customers can set up automatic payments from and receive rewards right into their own bank accounts. This allows us to focus more on building a comprehensive, friction-free spending and earning journey for our customers, while welcoming bigger merchants and enterprises across all verticals. Imagine a platform where you can just checkout and earn cashback without even thinking about your cards or bank accounts, and at the same time you're pretty sure your merchant will get your payment instantly and securely – that's the kind of experience we're building," Caroline said.
Mark Munoz from Hong Kong and San Francisco based Vectr Fintech Partners said the funding will continue to drive business growth for the Hello Clever platform.
"We were immediately impressed with Caroline's vision, as she was able to spot the open banking trend taking over the fintech space in the US and Europe and think of how to localise it to the Australian market through Hello Clever," said Mark.
Founder and CEO of CrossFund, Ben Cardarelli added, "We hadn't seen a fintech app for millennials in the market with the same kind of traction and positive customer reviews, and we could tell Caroline was a force of nature and knew the industry inside-out. We forecast Hello Clever being able to grow into Southeast Asia through Philippines, Indonesia, and Vietnam. These are all large markets with big, young, and tech-savvy populations that can benefit enormously from a payment solution like Hello Clever."
Reiterating the brands' missions to introduce new technology that will help customers achieve the best financial results, Caroline said as a brand they are thrilled to be the first payment gateway in Australia to offer PayTo.
"Our marketplace, which connects consumers with the brands they know and love, is powered by an incredible AI algorithm, set with the sole intent to ensure each customer gets to their personal finance goal faster. Using our unique technology solutions, Hello Clever sweeps the market, reviewing loan deals, deposit rates, ensuring our customers get the best deals and reap cash-back rewards in real-time," Caroline said.