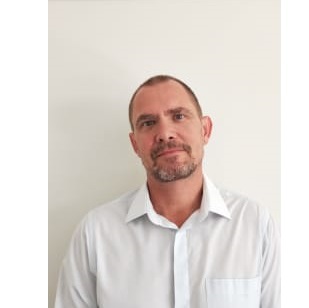 BizGPT spearheads AI data privacy revolution in the Australian market
Tech start-up BizGPT is looking to revolutionise the way Australian businesses tap into the global AI market while addressing data security concerns.
BizGPT is designed to seamlessly incorporate global AI engines, such as ChatGPT, into Australian businesses, driving significant improvements in productivity and profitability.
It does so while reducing risk around data security, increasing compliance of results from a company's own data, and ensuring transparency in all AI-related operations.
In the face of increasing global apprehension regarding AI's interactions with customers, companies, and private data, Australian businesses appear to be lagging. Latest research indicates a mere 50 per cent of Australian firms that use generative AI have established firm data privacy guidelines.
As the nation awaits the Department of Industry, Science, and Resources' comprehensive report on AI's responsible use, it is evident that the local market needs expertise and guidance.
In stepping up to the challenge of helping reduce risk of AI use in Australian companies, BizGPT aims to provide local businesses with the tools and knowledge to navigate the complex world of AI safely and responsibly. BizGPT is constantly innovating ways for Australian companies to securely harness global AI engines, such as ChatGPT.
"Our commitment is to ensure businesses can explore the full potential of AI in a safeguarded environment," said David van Leeuwen (pictured), Chief Operations Director of BizGPT.
"BizGPT is a full-service AI agency that works with teams in Australian businesses to identify AI opportunities, and we assist in continually improving AI performance and outcomes through a hands-on approach from Australian business experts."
With advancements like predictive analytics now readily accessible to most businesses, BizGPT's introduction is well-timed. Studies by McKinsey and Stanford University show private AI investments have doubled in a year, research on AI fairness and transparency has increased fivefold since 2014, and half of all organisations have adopted AI in at least one business area.
BizGPT stands poised to guide Australian businesses in leveraging these new horizons while ensuring data privacy and security.
The firm's three-pronged expertise, spanning Management & Software, Educational Advisory, and Financial & Corporate Advisory, offers tailored solutions to a diverse client base.
BizGPT showcases over 270 use cases spanning multiple business functions. Their onboarding program ensures businesses find the most relevant use cases, while their support program continually refines AI integration for optimal productivity gains.
Amid rising concerns over data privacy and management, Mr van Leeuwen said: "We're not just another tech start-up. We're a promise to Australian businesses that AI can be both powerful and safe."
With the backing of minority investor TIP Group (ASX: TIP), BizGPT provides stringent risk management for AI use; improved compliance from proprietary data; a commitment to team and data enhancement; and direct involvement of Australian business experts.