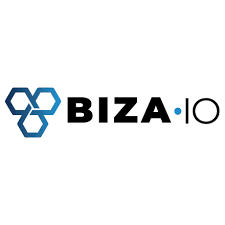 Biza.io becomes first Data Holder solution vendor to become an Accredited Data Recipient
Biza.io, the Australian startup and market leader in Consumer Data Right (CDR) solutions, has announced that on November 16th, it passed the Treasury's rigorous accreditation process to become an Accredited Data Recipient (ADR) under the CDR- a significant milestone for Biza.io and its plans to enhance its solutions for its growing customer base.
As an ADR, Biza.io can now request, with the consumer's consent, to collect and use data held by a data holder, for example, a bank or energy retailer, to provide a specific product or service.
Accreditation enables Biza to deliver new services, starting with the ability to deploy its existing production testing tool, VTT, in the live CDR environment for the first time. Once launched, Biza and its customers can perform validation testing on production Data Holders, acting as CDR consumers, which was previously impossible. This means Data Holders will be able to perform more accurate testing to ensure compliance and improve the quality of their solutions, which benefits consumers wishing to access new products and services via the CDR.
Biza also intends to develop new Data Recipient offerings that drive adoption of the CDR, giving Australian consumers control of their data.
Biza's existing Data Holder-as-a-Service solutions and its lengthy experience in the CDR have provided unique insights to support its journey towards becoming an ADR.
Biza.io's Founder and CEO Stuart Low commented: "Becoming an ADR is a huge milestone for Biza.io. As the only pure-play CDR vendor servicing all parts of the market, we're in a unique position to leverage the deep expertise of our team as well as the insights we've gained from our Data Holder solutions to improve the accuracy of testing for data holders.
"Ultimately, becoming an ADR means we can help data holders provide more reliable solutions to everyday consumers, benefiting the CDR ecosystem at large. We're looking forward to announcing more solutions as a result of this major achievement for Biza.io."
Founded in 2018, to date, Biza.io has assisted in the delivery of 24 brands, which accounts for almost 20% of all active data holders in the CDR, with more than 19 million consumers having data-sharing access enabled by Biza technology.
Biza.io helps banks, financial institutions, energy retailers and data economy participants navigate the highly regulated CDR ecosystem and comply and innovate within the Australian data-sharing landscape.
In August 2022, Biza.io announced it raised $7.5 million in a Series A funding round led by OIF Ventures and Jelix Ventures.