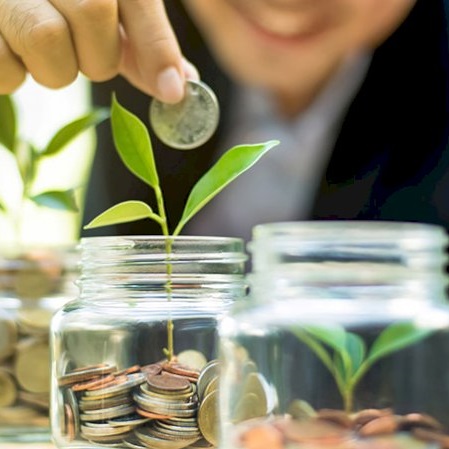 Avarni raises $2.5 million to accelerate pathway to net zero across $1.5 trillion supply chain data
Avarni, an Australian decarbonisation platform, has raised $2.5 million in an extension round from returning investor Main Sequence, along with new investors Sprint Ventures and AfterWork Ventures to help more companies achieve net zero targets by mobilising companies and their suppliers to decarbonise. The funding comes as the platform surpassed more than $1.58 trillion worth of supply chain carbon footprint data across 311,000 suppliers.
Avarni launched in 2021 to help the world's largest enterprises and consultancies understand, report and forecast their carbon footprint across Scope 1, 2 and 3 emissions. The company's deep and differentiated data pool has enabled it to identify more than 487 million tonnes of carbon dioxide, a figure greater than Australia's total carbon footprint in 2022.
This latest round follows the company's $3 million capital raise from November 2022, bringing the total funds raised to date to $6.1 million.
Avarni has grown steadily since its launch securing major contracts with top-tier organisations and consultancy firms across the globe including Schneider Electric, Jacobs and KPMG Australia. The platform has analysed more than $1.58 trillion worth of data across 311,000 suppliers spanning hundreds of industries and has now identified more than 487 million tonnes of carbon dioxide, a figure greater than Australia's total carbon footprint in 2022.
The importance of addressing Scope 3 emissions to reduce a company's total carbon footprint has grown markedly in the last twelve months both in Australia and abroad. Only last month California introduced a first-of-its-kind climate disclosure law requiring companies to report on their carbon emissions and risk. The groundbreaking legislation in conjunction with the impending SEC Climate Related Disclosure standards has established a precedent for other regions including Australia, which has experienced a surge in policy debates around mandatory climate reporting.
The Australian government is expected to introduce new reporting requirements for select companies and financial institutions by July 2024 to accelerate Scope 3 decarbonisation. The proposed legislation will be pivotal in increasing Scope 3 emissions disclosure volumes from the 70 per cent of the ASX200 now reporting against the Task Force for Climate-related Financial Disclosures (TCFD). While overall emissions reporting has increased, only 22 per cent of the ASX200 (approximately 43 companies) have a Scope 3 target and 110 companies report Scope 3 emissions but do not disclose strategies to reduce those emissions.
"Our mission is to help companies manage their carbon emissions, an increasingly important problem which requires sizable energy and investment for real-world impact," said Avarni CEO and Co-Founder Misha Cajic. "As scrutiny on emissions reporting rises from both a policy and investment perspective, companies will need to actively address their supply chains by collaborating with partners to make serious decarbonisation inroads. Our AI-backed technology will be integral to enable this collaboration, helping bring companies and suppliers on one unified decarbonisation journey that generates real change."
The new capital is set to play an integral role in advancing Avarni's industry-leading AI and supply chain analysis, facilitating the expansion of the team's local and international footprint, and accelerating supply chain decarbonisation including Scope 3 emissions.
Main Sequence Investment Manager Alezeia Brown said, "In the race towards net zero, accurately measuring emissions – especially Scope 3 – remains a major challenge. Companies rely on third-party data or unverified numbers from suppliers, leaving them with imprecise carbon accounting. Avarni is pioneering new ways to tackle this problem head-on. In the urgent journey to net zero, Avarni's technology will allow organisations to plan and reduce impacts across their entire supply chain like never before. We are thrilled to support their continued expansion and success in driving real climate action."
Sprint Venture Managing Partner Georgia Barkell said, "We at Sprint are excited to invest in Avarni, who is leading the global tech solution for carbon management. Enterprises cannot achieve net zero carbon targets without engaging their supply chain, across scope 1 to 3 emissions, and Avarni provides the software to meet these targets and upcoming regulatory changes. Supported by major channel partners Schneider Electric and KPMG validates the product market fit and the clear solution Avarni offers enterprises to meet their net-zero targets."
AfterWork Ventures Co-Founder and Partner Alex Khor said, "Avarni empowers companies with ambitious decarbonisation targets to understand the outsized drivers of their emissions and help both them and their supply chains manage the journey to net-zero. AfterWork is proud to see Avarni already working alongside major logos globally, and is excited to be a part of the journey to come."