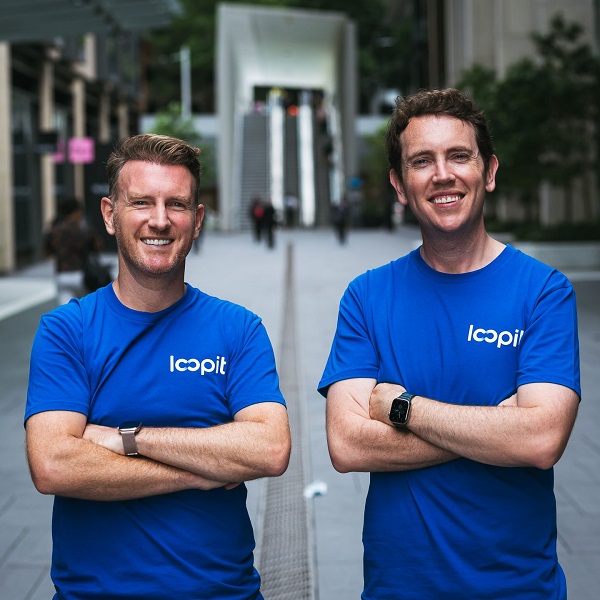 Australian subscription mobility platform Loopit raises $3.6 million in funding to accelerate global expansion and technology innovation
Leading Australian subscription mobility platform, Loopit, has announced that it has successfully raised AUD$3.6 million in its first external capital raise. The Seed investment round was led by early-stage venture capital firm Tidal Ventures, with participation from Upswell Ventures and Luxem.
The car industry is undergoing a significant transformation, with a compelling case emerging for car subscription as a viable alternative to ride-sharing, rental, leasing, and ownership. The shift is being driven by changing behaviour, especially amongst younger consumers, that seeks greater flexibility through recurring subscriptions over the burdens of ownership including maintenance and depreciation. According to Boston Consulting Group, the global car subscription industry is expected to be valued at AUD$54 billion by 2030, and funding has flowed into the digital automotive sector including recent rounds of investment in Carbar and Carzam.
Founded by brothers Michael and Paul Higgins (pictured), Loopit is a software provider that helps automakers, car dealerships, fleet rental companies and startups to introduce car subscription offerings to their own customers. The founders had initially built the software to support their own car subscription marketplace HelloCars, before realising the opportunity to provide it more broadly across the mobility industry.
Loopit's SaaS platform facilitates the end-to-end subscription process, handling both the customer-facing touchpoints and the back-office management required to offer a car subscription to customers simply and easily. A major dealer partner of Loopit recently reported that 40 per cent of its car subscription customers later purchase their vehicle outright.
Michael Higgins, Co-Founder and Managing Director at Loopit said, "The move toward more flexible car ownership alternatives has never been greater. Our data shows that almost a quarter (24%) of people today no longer own a car, and a massive 81% of people would consider a car subscription for their next car rather than buy it outright. This presents a massive opportunity for the car subscription model, which is rapidly gaining momentum both here in Australia and around the world."
"We are also seeing a strong link between the uptake of electric vehicles and car subscription. Our research shows that the majority of future EV adopters (77%) prefer to subscribe rather than buy a car. Many consumers remain uncertain about the practicality of EV ownership, and car subscription offers a low-risk way to experience EVs without the commitment, so they can try before they buy."
"With our leading, award-winning software solution, Loopit is in an ideal position to lead the growth of the subscription sector. Our technology has already proven a success, and we're excited to bring this innovative solution to the rest of the world. Our experience of operating in Australia, New Zealand and the United Kingdom, combined with fresh funding, will help us accelerate our growth across current markets and beyond."
Loopit has experienced tremendous success since launching in early 2019, having expanded into New Zealand in 2021 and into the United Kingdom in 2022. It currently powers the majority of car subscription providers across Australia and New Zealand, and has seen a massive 320% increase in new car subscriptions over the past six months compared to the preceding period.
The funding round was led by Seed-first venture capital firm, Tidal Ventures, which invests in Australian and New Zealand businesses on the path to international expansion. The fresh capital will enable Loopit to expand its headcount, accelerate revenue growth, continue its global expansion, and fund further development of its market-leading proprietary technology.
Tidal Ventures' General Partner Wendell Keuneman said, "Loopit's software platform represents core infrastructure to enable a range of vendors to quickly and easily stand up a subscription-based mobility offering. We see a compelling case for car subscriptions as a viable alternative to traditional models. Loopit not only powers the shift to subscriptions, they improve the overall customer experience, back office management and economics through software.
"Michael and Paul are domain experts who have experienced the difficulty of managing the end-to-end customer lifecycle of a subscription, and built the industry-leading solution to solve it. We're looking forward to supporting Loopit's growth and continued global expansion."