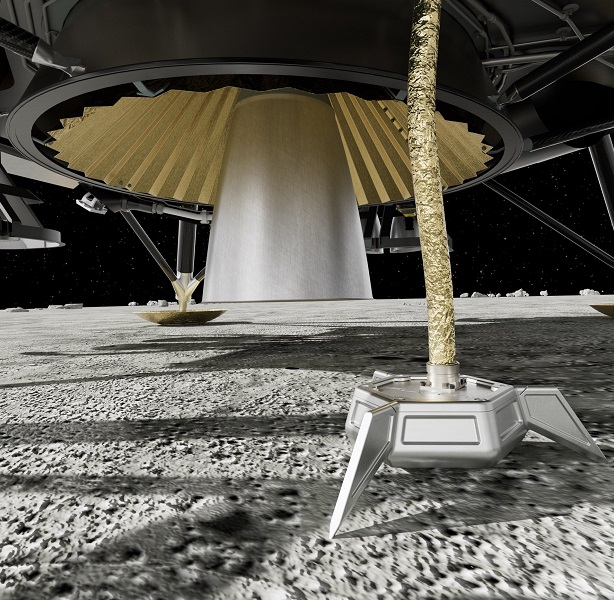 Australian company Fleet Space Technologies to head to the Moon
Fleet Space Technologies, a leading Australian space exploration company, has announced that its SPIDER seismic technology will land on the Moon aboard Firefly Aerospace's Blue Ghost lunar lander as part of Firefly's second lunar mission in 2026.
This international mission to the far side of the Moon will also include payloads from NASA and the European Space Agency as part of NASA's Commercial Lunar Payload Services (CLPS) initiative.
Earlier this year, Fleet was awarded a A$4 million grant by the Australian Space Agency for its Moon to Mars: Demonstrator Program to develop a geophysical device that will deliver insight about the subsurface of the Moon's South Pole.
The geophysical device that will be deployed on the Moon by Firefly's Blue Ghost lunar lander is called the Seismic Payload for Interplanetary Discovery, Exploration and Research (SPIDER). Leveraging the latest advances in Ambient Noise Tomography (ANT), SPIDER will record the natural seismic waves in the Moon's subsurface to examine its mineral profile and search for water ice deposits.
"Humanity is on the brink of making tremendous strides in our scientific understanding of the lunar regolith by using advanced seismic technologies to acquire deeper insights about the Moon's subsurface. Technologies, like SPIDER, will become key enablers of our long-term efforts to sustain life on the Moon and beyond," said Matt Pearson, Co-Founder and Chief Exploration Officer at Fleet Space Technologies.
"Fleet is honoured to contribute our groundbreaking passive seismic technology to advance research that will enable the development of permanent infrastructure capable of supporting human life on other worlds. As the first Australian seismic technology to land on the Moon, we're proud to take the first step of Australia's 7 Sisters mission to explore the Moon and Mars in alignment with NASA's Artemis program."
The Australian Space Agency's Demonstrator Program grant from June 2023, enabling Fleet to build SPIDER, establishes Australia and Fleet at the forefront of lunar exploration and international efforts to develop permanent infrastructure for humans on the Moon.
"The Australian Space Agency is proud to support the development of SPIDER. SPIDER embodies high-tech Australian ingenuity that can make Australia a valuable contributor to international lunar exploration efforts as part of NASA's Artemis program," added Enrico Palermo, Head of the Australian Space Agency. "Innovating for the harsh environment in space, where resources like water are scarce, drives a shift in engineering approach that ultimately advances technology and sustainable practices here on Earth. Fleet's partnership with Firefly Aerospace is an important milestone as we seek to showcase more unique Australian technologies in space."