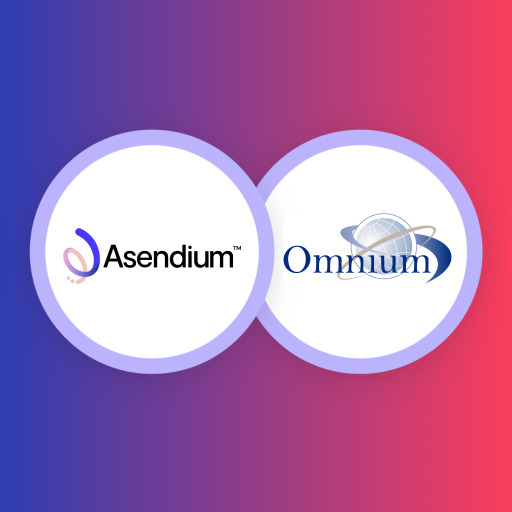 Asendium announces two-way integration with Omnium to deliver real-time insurance quoting
Financial advice disruptor Asendium has announced its integration of insure-tech provider Omnium to provide advisers with real-time insurance quotes as part of their advice delivery.
Asendium continues to transform the financial advice landscape, through its dynamic platform that creates all required advice documents at the same time – through one instance of data entry. The Asendium platform eliminates the manual part of advice generation, thereby creating more time for advisers to work with clients and build their business.
Omnium has been providing life insurance sales software solutions to financial advisers since 2002. Omnium have led the industry by bringing to market pioneering solutions, such as native mobile comparison apps, website comparison tools and straight through processing technology.
"Asendium remains focused on using our technology to transform the advice landscape, and to work with other leading solutions to create a system that enables advisers to do what they do best – deliver high quality advice to their clients," Asendium CEO, Scott Miller, said.
"Insurance has always been one of the processes that holds up the delivery of an SOA, as paraplanners have needed to manually chase down quotes for each client from the various insurers. We are pleased that we have enabled our users to utilise the power of the Omnium platform."
Through Asendium's single sign-on experience, planning teams can push over client information such as age, smoker status and occupation, and the completed Insurance Needs Analysis from Asendium into Omnium to effortlessly compare the premiums for life, TPD, trauma and income protection cover.
"As a pioneer in the insurance space, we are delighted to partner with an exciting new platform in Asendium to help them achieve their goal of enabling advisers to create same- day advice for clients," Dr David King, founder and chief architect at Omnium, said.
"Through Omnium's back-office capability, and Asendium's dynamic advice and document creation process, we are witnessing the future of advice come to life."
To learn more about the integration, register for our upcoming webinar here: https://us02web.zoom.us/webinar/register/5616523175279/WN_Hao5ea25QKS1oLVo5Ab4PQ