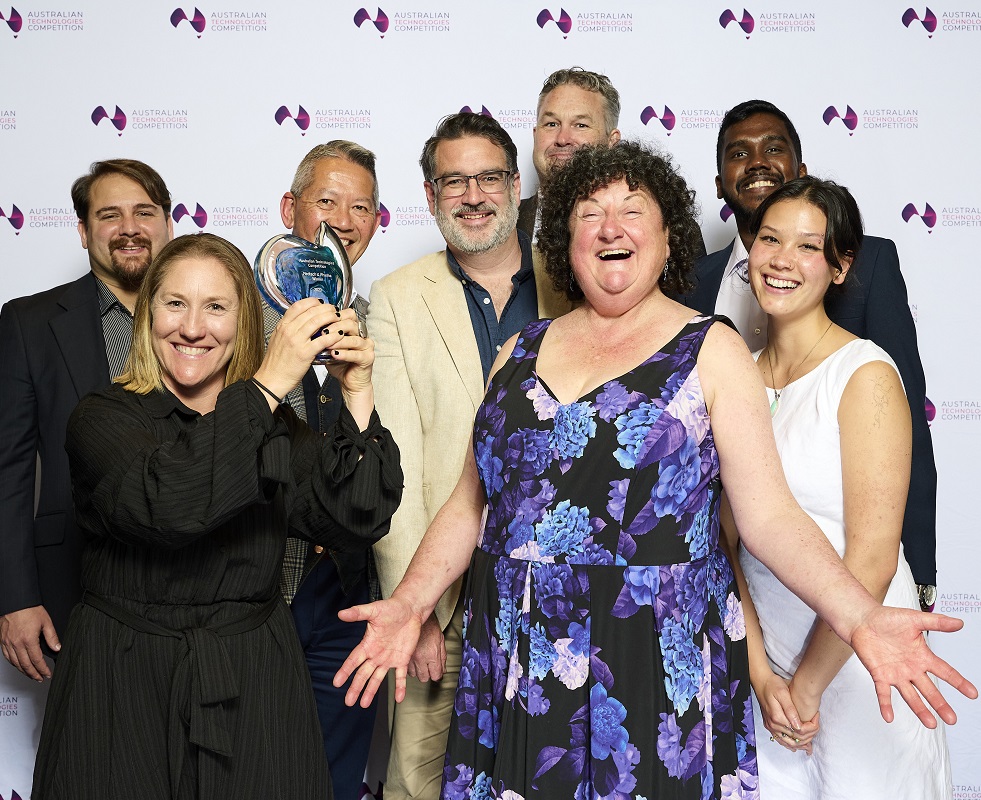 ARIA Research's revolutionary vision aid clinches top prize at Australian Technologies Competition
Pioneering vision-tech innovator ARIA Research, which has created world-first technology that turns images into sounds for those who are blind and have low vision, has been named Australian Technology Company of the Year at this year's Australian Technologies Competition (ATC).
The company also took out the Medtech and Pharma category.
The ATC is a national growth program and awards program designed to showcase and promote innovative Australian technologies with global growth potential. This year's judging panel included John O'Brien, partner for energy, climate & sustainability at Deloitte and Melina Georgousakis, medical research scientist and social entrepreneur, along with more than a dozen industry experts.
In announcing the company's win, the judges highlighted ARIA's genuine IP, impressive level of user testing and funding consultation, Australian manufacturing focus as well as the significant and global problem the technology solved.
ARIA, which stands for Augmented Reality in Audio, leverages novel machine vision and artificial intelligence systems to deliver a sense of vision via sound to people who are blind and low-vision.
The world-first device, which looks like a pair of sunglasses, translates the world that is normally seen into a world that can be heard by interpreting the visual real-time through binaural speakers located in the arms of the glasses.
ARIA Co-Founder and CEO Robert Yearsley said the company was honoured to be recognised in a pool of outstanding contenders.
"As these awards demonstrate, Australia is full of amazing innovation and to be recognised as a front-runner is humbling," he said.
"There are currently 338 million people who are blind or low-vision, and that number is expected to grow to more than half a billion by 2050. Our aim is to develop the first comprehensive, commercially scalable solution to address the unmet needs of these people, our end users, and to enable increased independence and autonomy.
"90 percent of blind people are dependent on other people for moving around outside of their homes and the majority bear major challenges with core elements of living and maintaining a household independently. We want to change that."
ARIA will commence clinical trials of its smart glasses early next year as one of the first projects at the recently announced NSW Government supported Human Augmentation Laboratory (HAL) in Sydney. ARIA will lead HAL, which will be an industry-led, open lab facility that will focus on rapid research translation and the acceleration of deep-tech startups.