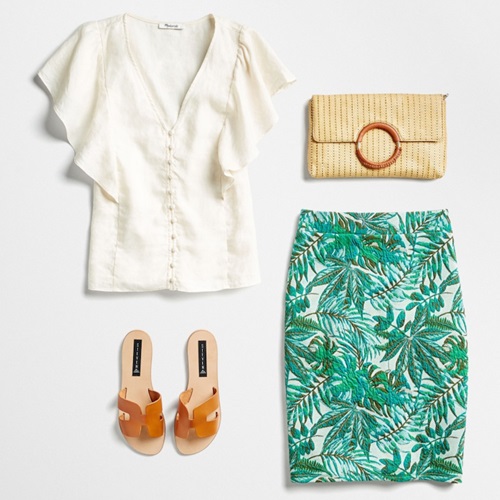 AI takes the fashion stage With 7 Out of 10 Aussies preferring to use Artificial Intelligence as their go-to stylist
7 out of 10 customers are returning to Australia's first AI powered online personalised styling service, Threadicated. Fashion and Technology meet to provide the ultimate customer experience.
Threadicated founder and CEO, Sydney-based Danielle Johansen, founded the company after seeking to solve a problem close to her heart. "I wanted to take online shopping to the next level, with personalised pieces to fit all body shapes and style choices chosen by a dedicated stylist."
"The idea started with a distressing phone call from a friend who was frustrated and upset in a fitting room, unable to find something to wear. I immediately thought there must be a better and more inclusive way to shop for fashion and knew immediately technology was part of the solution." said Ms Johansen.
Recognising the need for a personal styling solution that's accessible, affordable, and efficient, Johansen embarked on a mission to reshape Australia's fashion industry. Her vision was to blend the art of personal styling with AI technology, offering all Australians a chance to enjoy convenient and cost-effective styling solutions.
Hyper-personalized AI-powered recommendations are super-charging brand trust with nearly half (49 %) of consumers saying they are the reason they're extremely likely to return to companies, according to US market research by Wakefield Research.
"I saw a gap in the market for a personal, convenient styling service that could reach everyone, regardless of location or budget. I wanted everyone to be able to feel empowered when they get dressed every day."
"Styling should absolutely be accessible as it takes the guess work out of the shopping experience. This was a service once reserved for celebrities and millionaires, but through the power of technology we've unlocked this for everyone,"
What sets Threadicated apart is that it combines the best aspects of styling with the power of technology.
"What we do is use AI to look across the fashion landscape and pull pieces to fit the specific dimensions of our clients' body type. Then we pair that information with a trained stylist who in real life curates the best items, taking into account an individual's wants and needs."
"The results absolutely speak for themselves, Threadicated has a remarkable retention rate of 72%, Johansen said.
Interestingly it is not just women taking up the styling opportunity offered by Threadicated. Female customers (64% of the platform's users) and males (36% of users) reveal the main reason for signing up to Threadicated is to update their wardrobe.
"A lot of people have been wearing a slight variation of the same thing for the last thirty plus years. You are drawn towards what is comfortable and what you know, so you are essentially buying a replica of what you already own," Ms Johansen said.
One Threadicated customer Margery Granofsky, a mid-aged, career professional who is also balancing family commitments and unwilling to compromise on style believes that Threadicated offers an incredible service unrivaled in the market.
"Threadicated is very committed to getting the right pieces of clothing for my body shape, age and specific needs. It also helps me save a lot of time running between the shops or online shopping and rarely finding a good item, let alone many pieces," Ms Granofsky said.
"My allocated stylist (Charlie) gets it right at least 80-90% of the time. The 10-20% is because of my body shape- and of course, she's never met me in person- but the actual clothes she carefully curates for me are beautiful, high quality varying from classics to more fashionable/on trend items," she said.